On Friday, my mom and I ventured to Olive Garden to have dinner. We planned on going to see a movie after dinner, but our plans quicky changed.
Olive Garden had a Christmas tree in the lobby with tags from a local charity. On the tags were gift wishes from children who were picked by the charity to be featured on the tree. One tag that stuck out to me was for a four year old girl who wanted Disney's Princess and the Frog shoes.
This tag stuck out to me for a few reasons. I am currently in the progress of watching Princess and the Frog on Netflix in short intervals before I fall asleep. Also, my mom and I are also planning a trip to Disneyland for Christmas. But the main reason why I decided to peruse this specific gift is because I remember having princess shoes of my own as a child. Every day when I came home from preschool, I'd put on my dress up princess shoes and walk around the house like I was in my own magical kingdom. My childhood would not have been complete without these princess shoes. I knew that I had to get these shoes for this little girl.
My mom and I drove all around town, and could not find any shoes with Tiana on them. Luckily, I checked the Disney Store online and sure enough, there are beautiful Princess and the Frog shoes, just like ones I had as a child.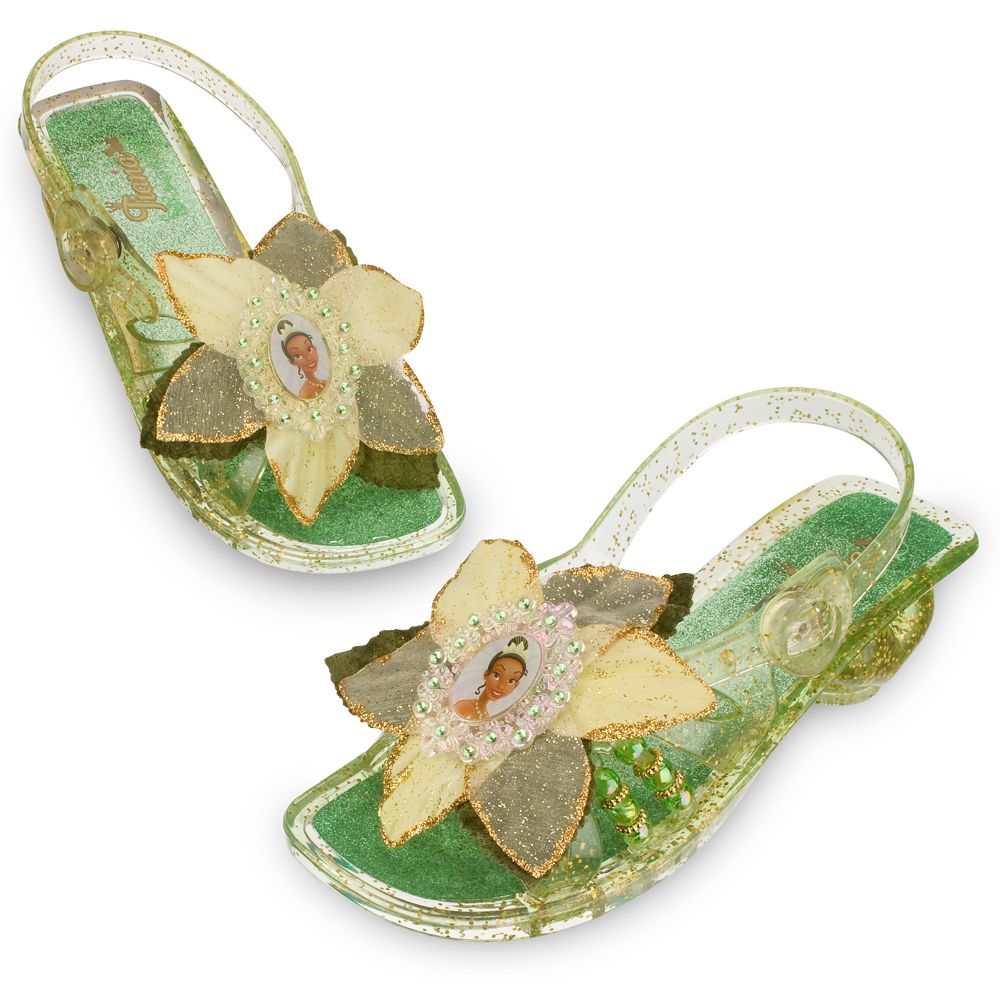 Photo Credit
I really can't wait to get these beautiful shoes in the mail. They light up too, which is like the Holy Grail of shoes as a child! Hopefully this little girl can put these shoes on and escape into a kingdom where she can be the beautiful princess she is, despite whatever hardships she's going through.